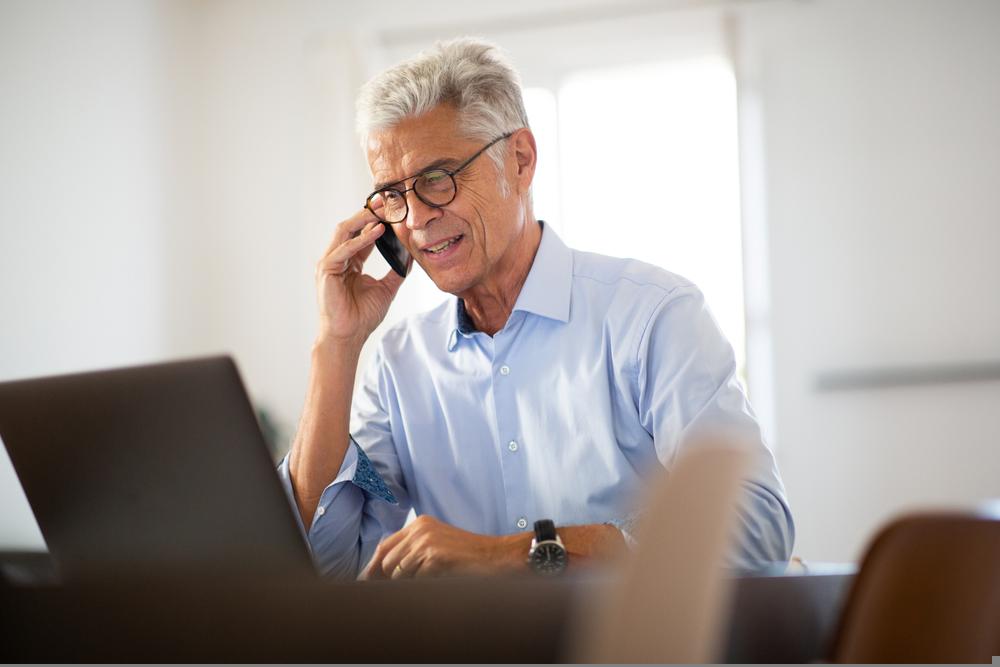 mimagephotography/shutterstock.com
Beat - Echo Coach Volunteer
Echo Peer Coaching is a free telephone support service that matches volunteers who have cared for someone with an eating disorder with other parent carers who are currently supporting someone through recovery.
Not having someone to talk to regularly about the challenges and frustrations of supporting someone with an eating disorder can be lonely and isolating, particularly if you're not able to discuss and share your feelings with family and friends. A friendly 30-minute chat on the phone once a week can make all the difference.
The Echo service will equip carers with the skills and knowledge needed to support those suffering from an eating disorder, helping them to break free from the traps that prevent recovery.
Peer coaching is a system of giving support founded on key principles of respect, shared responsibility, and mutual agreement of what is helpful. Rather than giving advice or providing solutions, a peer coach's' role is to actively listen, provide a sounding board, and most importantly, help the other person find insight and solutions for themselves.
Peer coaching is not based on psychiatric models and diagnostic criteria. It is about understanding another's situation empathically through shared experience.
The Peer Coach role
As an Echo peer coach you will be matched with a parent carer who is currently supporting someone with an eating disorder (you will be matched on your experience, meaning that you should be able to connect empathically). Your 'role' as a coach will be to support and upskill that person over a 6-month period, by having a regular weekly phone call.
Before you make your first call you will receive online training giving you all the skills to become a peer coach. This will include: how you make your first call, key listening and coaching skills, alongside setting boundaries and staying safe. The training will also cover Janet Treasure's Collaborative Care Skills; an evidence based method for supporting someone with an eating disorder.
Digital call handling technology means that calls can be diverted through Beat's Helpline so no personal phone numbers (or other contact details) will be shared.
What's expected of a Peer Coach
A 30-minute call at the same time each week, so it's easy for you and your carer to arrange your schedules.
Conversations you have with your carer should be kept confidential
Be committed to the project, you will be expected to support one person for 6-months
Requirements
a personal experience of caring for someone with an eating disorder (as a parent, partner or sibling)
a passion to help others, prepared to share experience to help with this
the person who you have cared for needs to be in a sustained recovery. Beat suggests this means that person has been outside of all treatment for at least two years, and living a confident life in recovery
supply two referees who can comment on your suitability for the role
read 'Skills-based Learning for a Loved One with an Eating Disorder' before starting the training. Beat will provide you with the book
agree and adhere to the Beat Volunteer Code of conduct
For more information & to apply - click here.