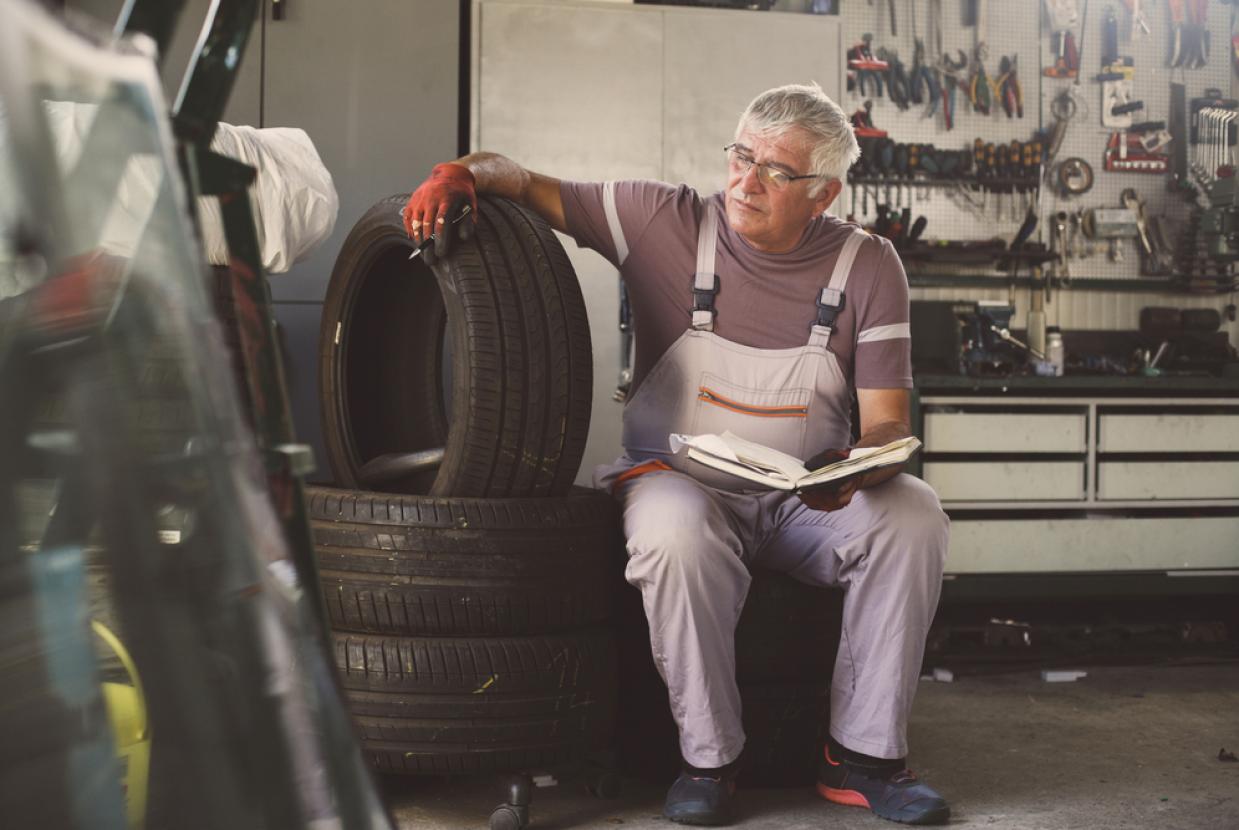 Liderina/shutterstock.com
AgeNI - Age At Work
We are all living longer, which means that the majority of us are likely to be working for longer too. Coupled with a reducing birth rate, this presents challenges and opportunities for both older people and employers.
Fewer young candidates entering the job market, and significantly more people retiring later in life results in a greater number of workers who are over 60 years of age.
It is therefore vitally important that older workers are supported to remain or return to work and mature candidates are supported to seek and stay in employment, in order to help them have enough income, stay connected and have a fuller working life.
Age NI in partnership with Business in the Community NI (and counterparts in Scotland and Wales) are delivering the Age at Work Programme, funded by the National Lottery Community Fund.
Age at Work aims to:
Support more older workers to remain or return to work.
Raise awareness of the impact of an ageing workforce and the need for an age-inclusive agenda in government, business and wider society
Encourage and support businesses to be more age-inclusive in recruiting, retaining and retraining older workers
Age NI are offering an opportunity for individuals aged 50+ to reflect and take a look at inter-related areas of their life and provide an overview of three key areas: Financial Wellbeing, Health and Wellbeing, and Career Support. The group sessions help attendees consider what informed choices they may want to make to help plan for a positive future. All Mid-Career Review sessions are conducted virtually and are free to attend thanks to the National Lottery Community Fund.
Some of the benefits of attending a Mid-Career Review include:
Opportunity to reflect and consider wants and needs for the future
Become more informed on where to seek guidance on relevant topics
Develops resilience to deal with personal and professional challenges
Helps to improve health and wellbeing
Enhances confidence to focus on plans and make changes
If you would like to sign up for any of the above group sessions, or have some sessions delivered to your staff, please contact Claudine Kelly, Age Friendly Training Coordinator on 07425620194 or claudine.kelly@ageni.org for more information. Alternatively, please fill in the contact sheet: Age at Work Form.