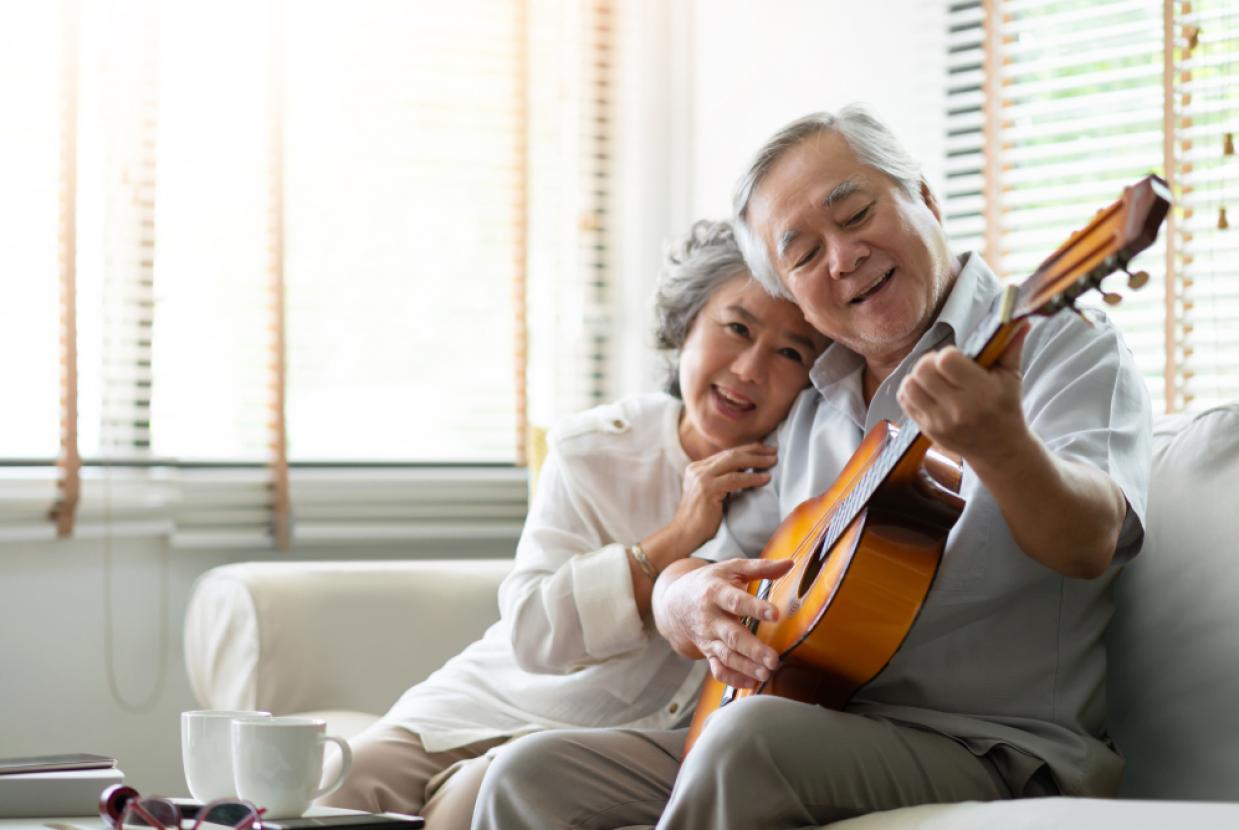 eggeegg/shutterstock.com
Alzheimer's Society - Singing for the Brain
Singing for the Brain brings people affected by dementia together to sing a variety of songs they know and love, in a fun and friendly environment. We also do fun vocal exercises that help improve brain activity and well-being.
Coronavirus pandemic – Singing for the Brain online or by phone
Due to the coronavirus pandemic, we are sadly unable to come together end enjoy our singing sessions in person. So, we are offering a virtual Singing for the Brain service - either over the internet using Zoom or over the phone (Ring and Sing).
If you're already part of a group, please contact your local Singing for the Brain leader or group co-ordinator for more details.
If you are not a group member or do not have contact details, you can search our dementia directory by adding your location and searching activities and social groups. If you can't find a local service please call our support line on 0333 150 3456 or search for your local office.
Please note, your local office might be closed, but your local team will have left instructions of who to contact if it is.