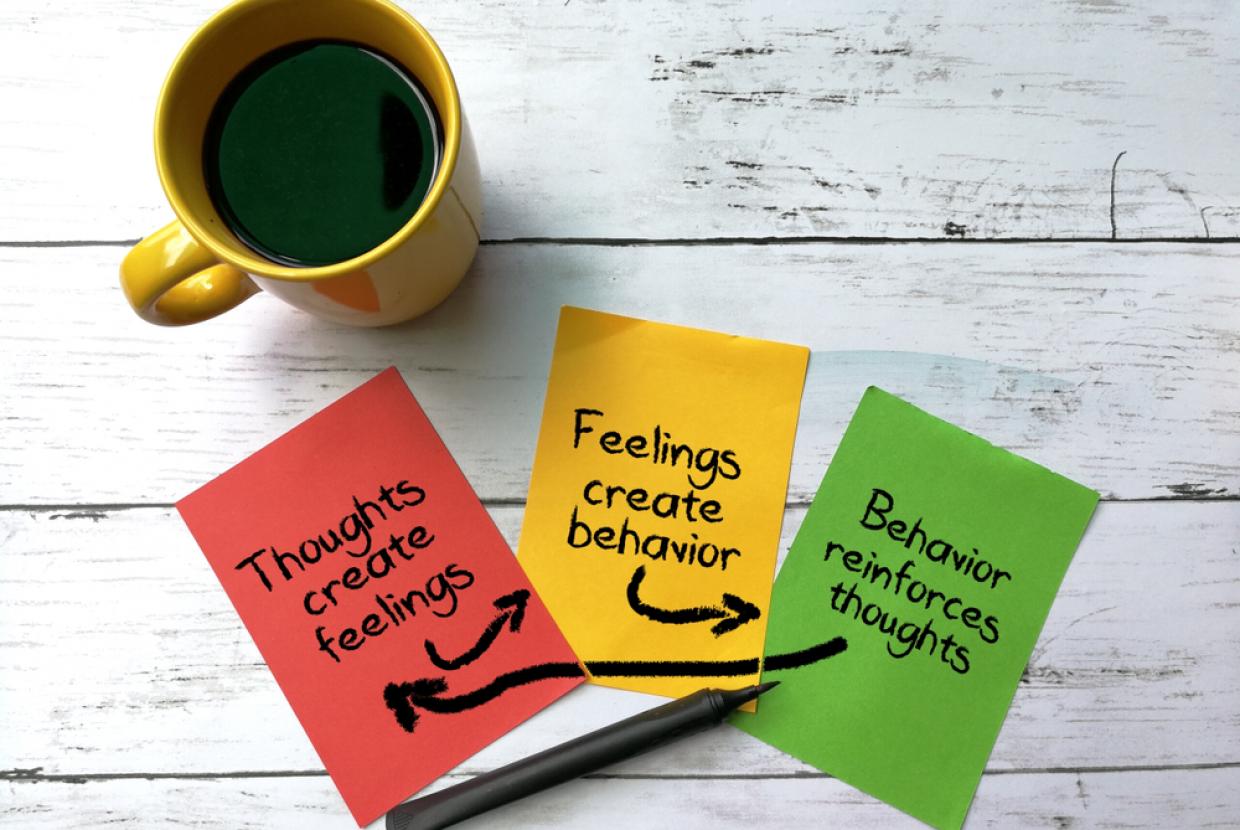 mypokcik/shutterstock.com
Anxiety UK - Cognitive Behavioural Therapy (CBT)
This takes place with a psychologist usually in a clinical setting (e.g. hospital) although it is typically carried on an out-patient basis. CBT involves looking at your problems, examining thought and behaviour patterns, and working out ways of changing negative behaviours/thoughts.
Most people seeking this type of therapy will be given a set number of sessions, usually 6-12, each session lasting approx. 50 minutes. Therapists often set clients "homework" to do in between sessions which may include carrying out activities such as monitoring thoughts and feelings throughout the week and entering these into a thought diary.
If you are a member of Anxiety UK you can access CBT via our in-house therapy service, click here to become a member. We are able to offer CBT face-to-face, over the phone or via webcam at your convenience. Alternatively, those wishing to access CBT can ask their GP to refer them to the local NHS service, or see a therapist privately.
To become a member & access this service, click here.