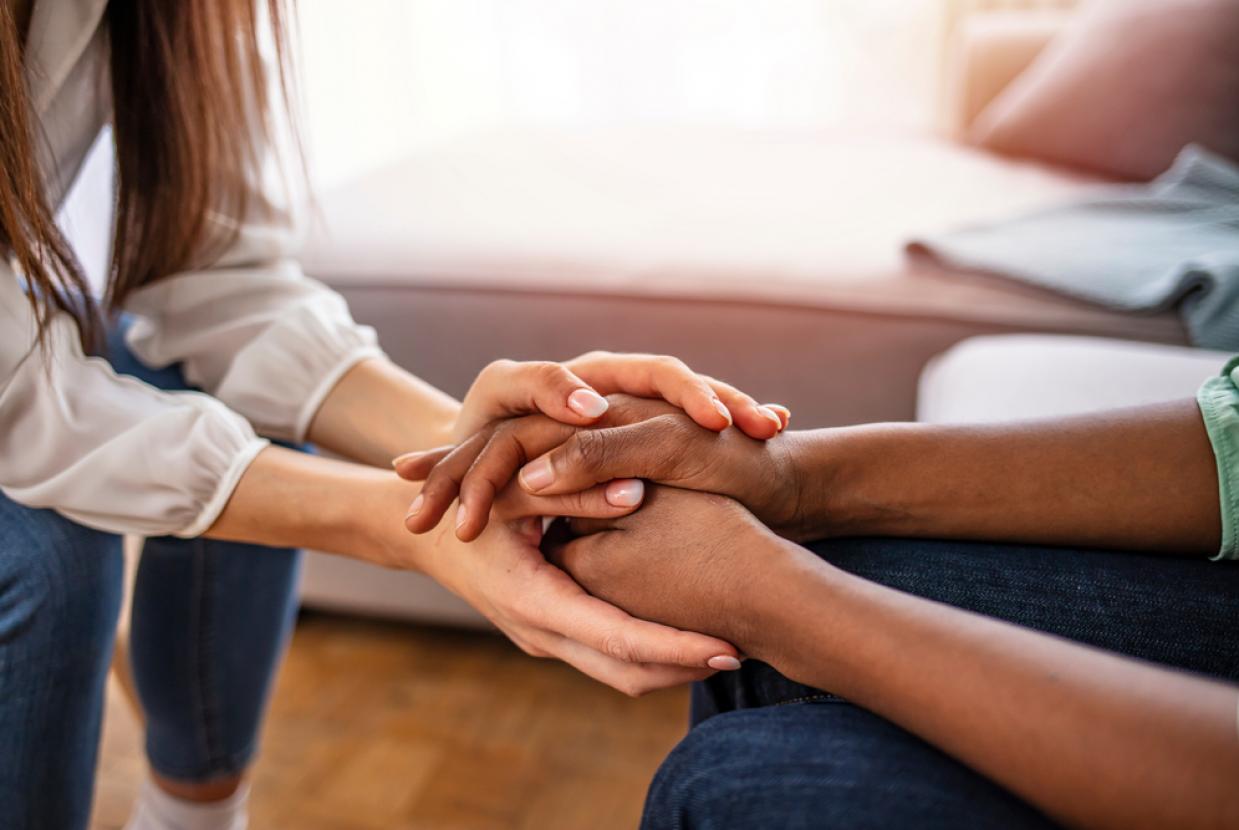 Dragana Gordic/shutterstock.com
Aware NI - Mental Health First Aid
First aid as we know it is the help given to an injured person before medical treatment can be obtained. Mental Health First Aid (MHFA) differs only in that it is the help provided to a person developing a mental health problem or who is in a mental health crisis. The first aid is given until appropriate professional treatment is received or until the crisis resolves.
The aims of MHFA are to:
Preserve life where a person may be a danger to themselves or others
Provide help to prevent the mental health problem becoming more serious
Promote the recovery of good mental health
Provide comfort to a person experiencing a mental health problem
MHFA teaches participants:
How to recognise the symptoms of mental health problems
How to provide initial help
How to go about guiding a person towards appropriate professional help
Why MHFA?
Mental health problems are common – the most common of these is depression which will affect 1 in 4 people in the course of their life.
There is stigma around mental health problems, and this can prevent people seeking help. People generally don't know how to recognise mental health problems or what help is available
People with mental health problems may be unable to think clearly and may not realise they need help or that effective help is available. They may be in some distress and would benefit from the support of an individual with the awareness and confidence to respond calmly
Professional help is not always immediately available. In a mental health crisis situation, the helper's actions may determine how quickly the person gets appropriate professional help
Who can attend?
This is open to the general public and carers including professional groups such as health workers, teachers, front line public sector and voluntary sector workers as well as members of the general public. Any interested person can attend
Course Format and Duration
Duration - 12 hours
Delivery - Face-to-face delivery consists of 2 x 6-hour sessions or online delivery via Zoom consists of 3 x 4-hour or 4 x 3-hour sessions
Click here to apply for the MHFA course.