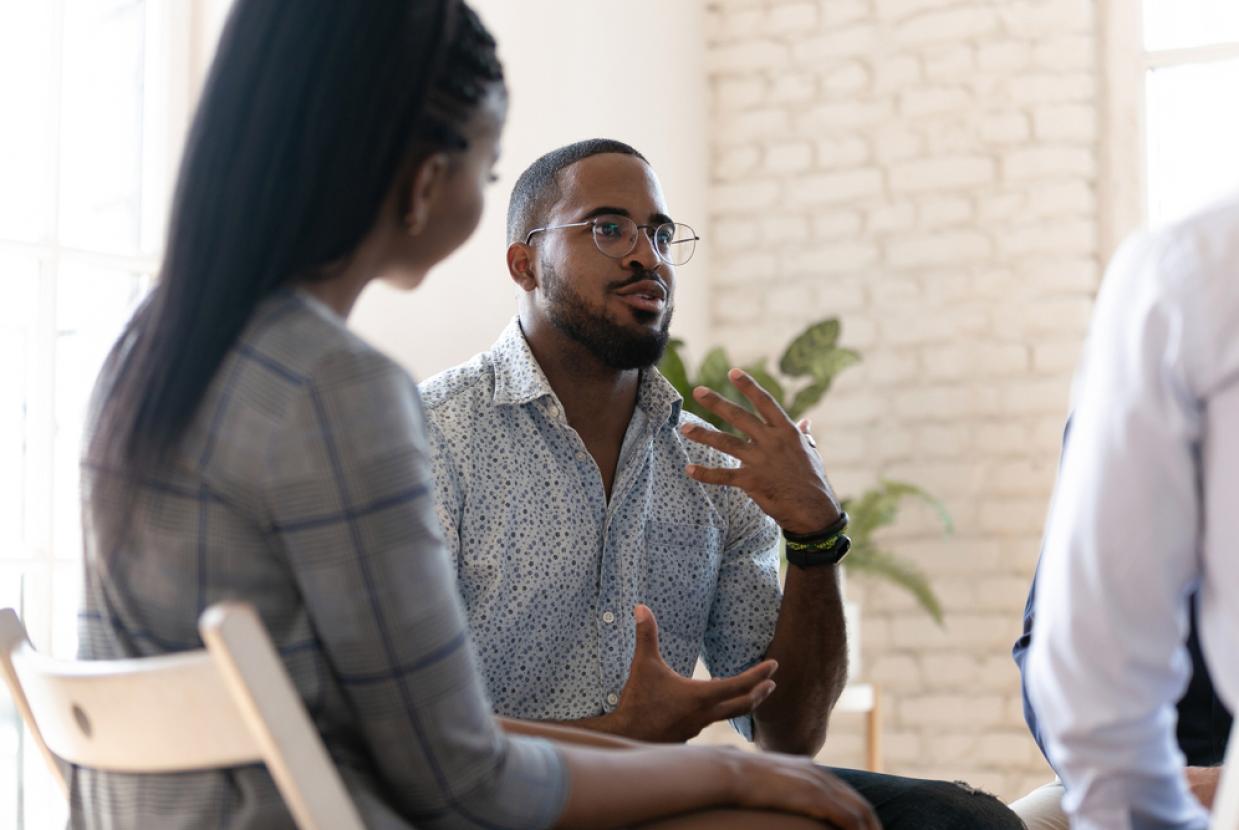 fizkes/shutterstock.com
Beat - Recovery Coach
We have an exciting new opportunity to deliver support as a volunteer through our various support services channels!
The Beat Recovery Coach position will involve delivering telephone support to those affected by eating disorders through our tailored support programmes.
This is a great opportunity to help support those affected by eating disorders, and to truly make a difference. More information and information about how to register your interest can be found below.
About the role
This role is brand new, and has been created to help us meet the growing demand for our support services.
The role will involve:
Delivering guided self-help via the telephone for people who have been affected by an eating disorder or disordered eating, normally on a weekly basis, under the supervision of a qualified clinician.
Responding to individuals who contact us through our telephone helpline, email and webchat.
Identifying individual needs and providing tailored advice, emotional support, sign-posting and/or onward referral, in line with Beat's helpline service training, protocols and templates.
Participating fully in training and supervision.
In return for your time you will receive:
Full induction and Beat's onboarding training.
Certificate of completion of the 'Beat Recovery Coach' programme.
Training opportunities relevant to the volunteer role.
Regular supervision and support from other volunteers and staff.
Enhance your CV and widen your job prospects.
Have a real positive impact on people's lives.
Volunteer from the comfort of your own home. This opportunity is remote, but would require you to commit to a set 4-hour shift at the same time for each week for the duration of the support programme you are delivering
Requirements for this role
Background in Mental Health, Psychology, Counselling, Nursing or similar relevant field (either studying or work experience) OR 6 months of volunteer experience with Beat providing support
An understanding of eating disorders and the impact they have on the lives of sufferers and carers
An awareness of the principles of safeguarding vulnerable people
Trustworthy, reliable and punctual
Excellent listening and verbal communication skills
Compassionate, focused and open-minded
Passionate about making a difference to the lives of our service users
DBS Check
Recruitment Process
To express your interest in this position, please email talent@beateatingdisorders.org.uk with a short statement as to why you are interested in this position, and please confirm you have read and are able to take on the commitment required for this role. In addition, please ensure you meet the criteria for this role. We will be holding interviews online until we have filled all current places available on this scheme.
Considerations
We welcome applications from people over 18, and who can commit to the same 4-hour shift on a weekly basis for a minimum of 3 months. If you have personal experience of eating disorders, we ask you to meet our recovery criteria in order to safeguard your own wellbeing. We ask that you are recovered, have not displayed any symptoms of eating distress, nor received any treatment, therapy or counselling for eating issues for a minimum period of two years.
Additional Information
Beat is firmly committed to diversity in all areas of our work. We are dedicated to developing and maintaining an organisation in which differing ideas, abilities, backgrounds and needs are fostered and valued, and those with diverse backgrounds and experiences can participate and contribute.
We value all volunteers and celebrate their diverse and unique identity and background, including (but not exclusively) religious belief, social background, ethnic and national origin, gender, sexual orientation, disability or age. We will regularly evaluate and monitor our progress towards diversity.
For more information about this opportunity please email talent@beateatingdisorders.org.uk.