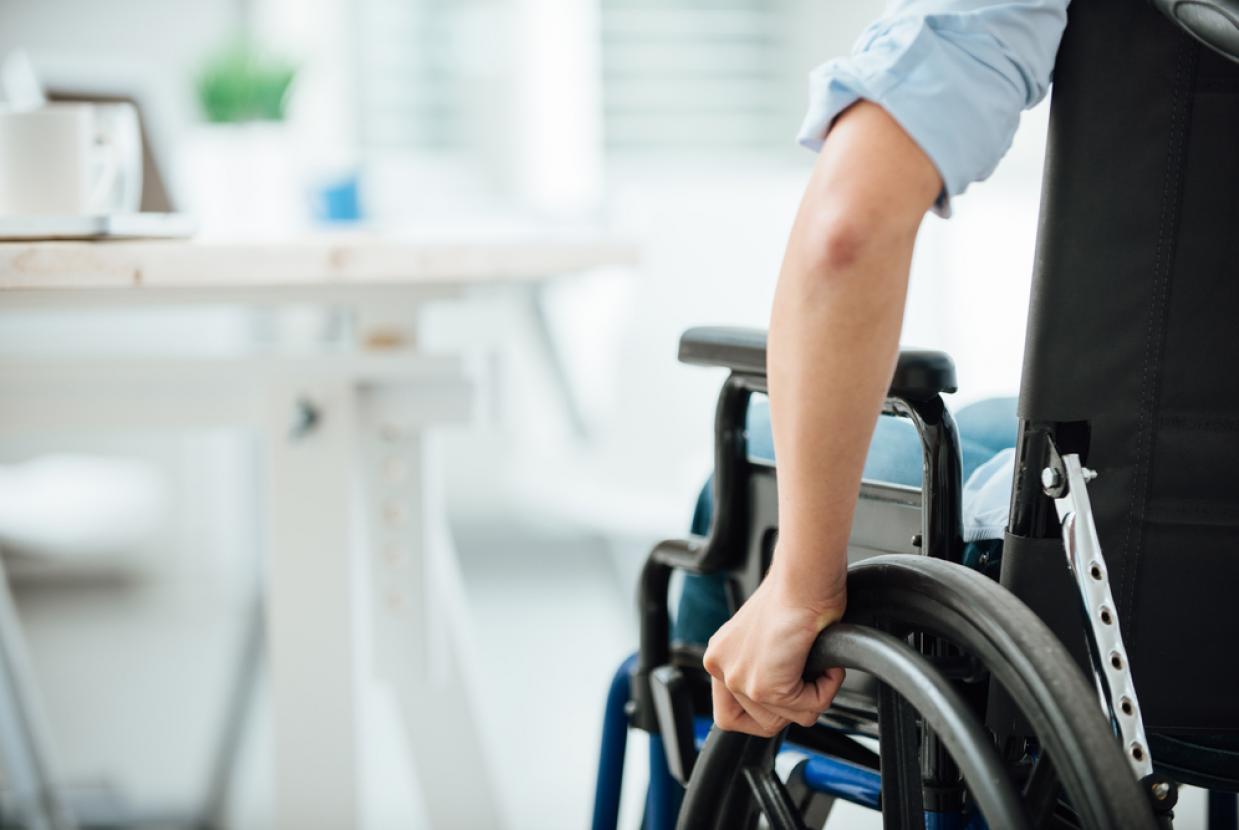 Stock-Asso/shutterstock.com
British Red Cross - Hire a Wheelchair
The British Red Cross provides over 58,000 wheelchairs to people across the UK every year. Thanks to our incredible team of Red Cross wheelchair volunteers, we can offer wheelchair hire for just £17.50 a week, with free wheelchair accessories and 12-week servicing, for up to 20 weeks.
Hiring a wheelchair is the best way to guarantee wheelchair support for short-term use (six months or less) but if you are unable to afford the cost we may be able to offer further assistance.
We also work in partnership with the NHS and local commissioning groups to help provide a range of equipment to local residents.
About our wheelchair service
As the largest national provider of short-term wheelchairs in the UK, the Red Cross is committed to ensuring that everyone in need of a temporary wheelchair has adequate access to one.
If you, or someone you care for is recovering from a short-term injury or ailment, a wheelchair can make a significant difference to their recovery, mental health and well-being.
Our wheelchair service offers:
a choice of manual wheelchairs for people aged 5 and over
free wheelchair accessories
locations across the UK
use of a wheelchair from 1 to 20 weeks
12-week mandatory servicing
Whether you're recovering from an operation, a sprained ankle, or have an ongoing condition that flares up, such as arthritis or fibromyalgia, hiring a wheelchair could help to ease the pressure, and improve independence at home.
Click here to book a wheelchair online.
Duration of service:
20 Weeks