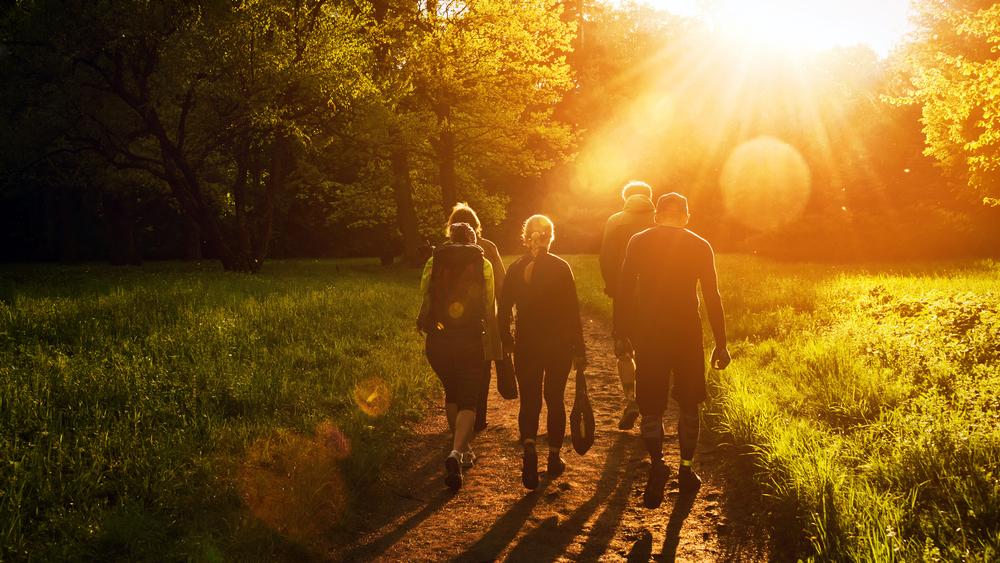 Pidgorna Ievgeniia/Shutterstock.com
Walk in the Park - Be Active
This idea is a walk in the park. It really is that simple, post a news item to see how many people would be interested in going for a power walk in a park close to your place of work.
Then, choose a time and create an event with details of where to meet and what to bring along such as water, trainers and a cheesy smile for a group park photo. A quick 15 – 20 minute walk contributes to your activity for the day and doing it in a group can help challenge yourself to keep up the pace!
If you don't work near a park, select a well-known route around your workplace and get involved.