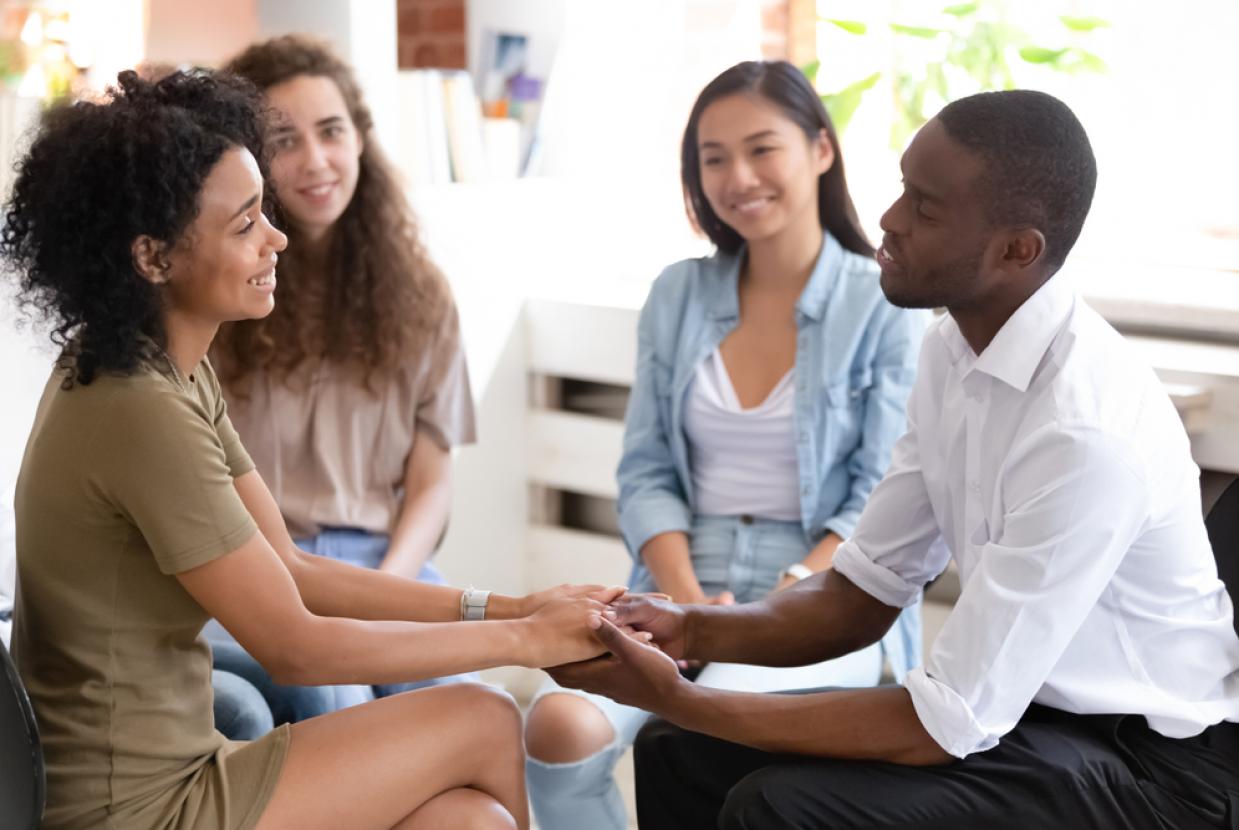 fizkes/shutterstock.com
Action Mental Health - MensSana
Tailored activities to support positive mental health and emotional wellbeing.
MensSana, meaning 'healthy minds', has been operating for over a decade. It works to promote the value of early intervention and the importance of identifying appropriate pathways and support when mental health challenges arise.
AMH MensSana supports all ages in the area of mental health and emotional wellbeing through a range of activities tailored to suit group needs. AMH MensSana operates across the whole of Northern Ireland
Qualified and experienced staff can deliver a range of training for your group including:
In partnership with PIPS Newry & Mourne, AMH MensSana operate the Southern Area Protect Life Resource Service.
AMH MensSana Leaflet. Key contact details for each of the NI Health Trust areas may be found here.