News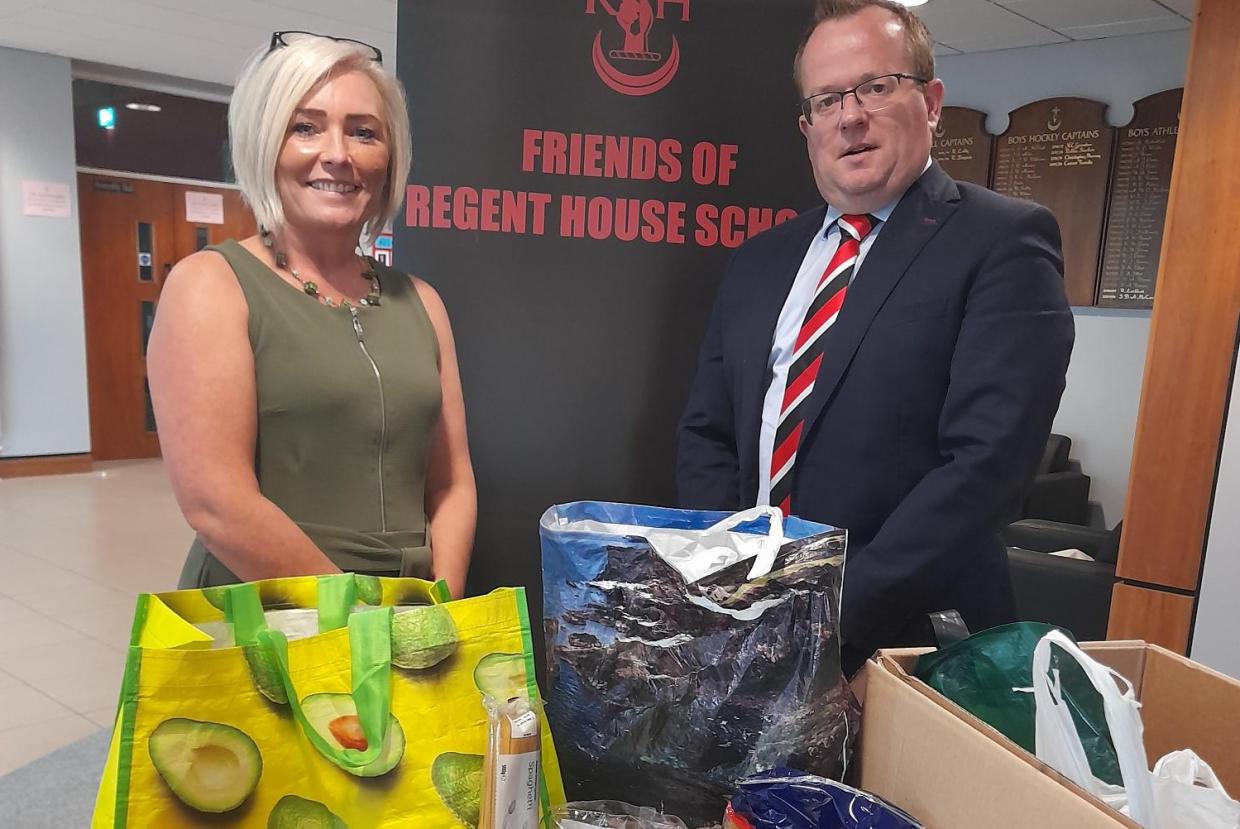 A big thank you to Mr Carville (Headmaster), the staff and students of Regent House School for doing their bit to support EA's Summer Family Food Appeal. 
Mr Carville pictured presenting food items to EA'S HR Team Lead Joanne McKee. 
The appeal runs until 7th July. 
July wellbeing focus
Information, tips and support for Family Health
Event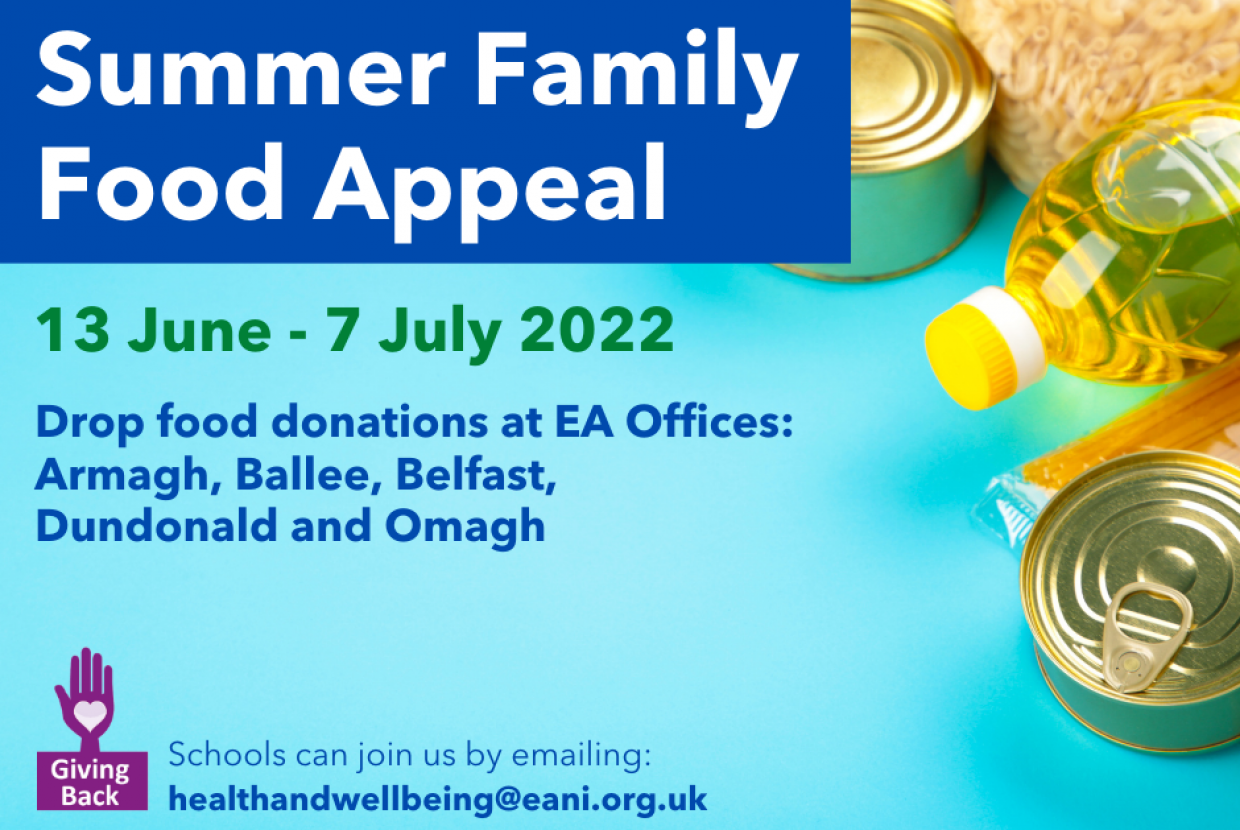 13th Jun 2022 to 7th Jul 2022
The EA are continually advancing staff initiatives that benefit all within the Education community and beyond. This reflects the "Giving Back" theme of EA's Health and Wellbeing Strategy.
Event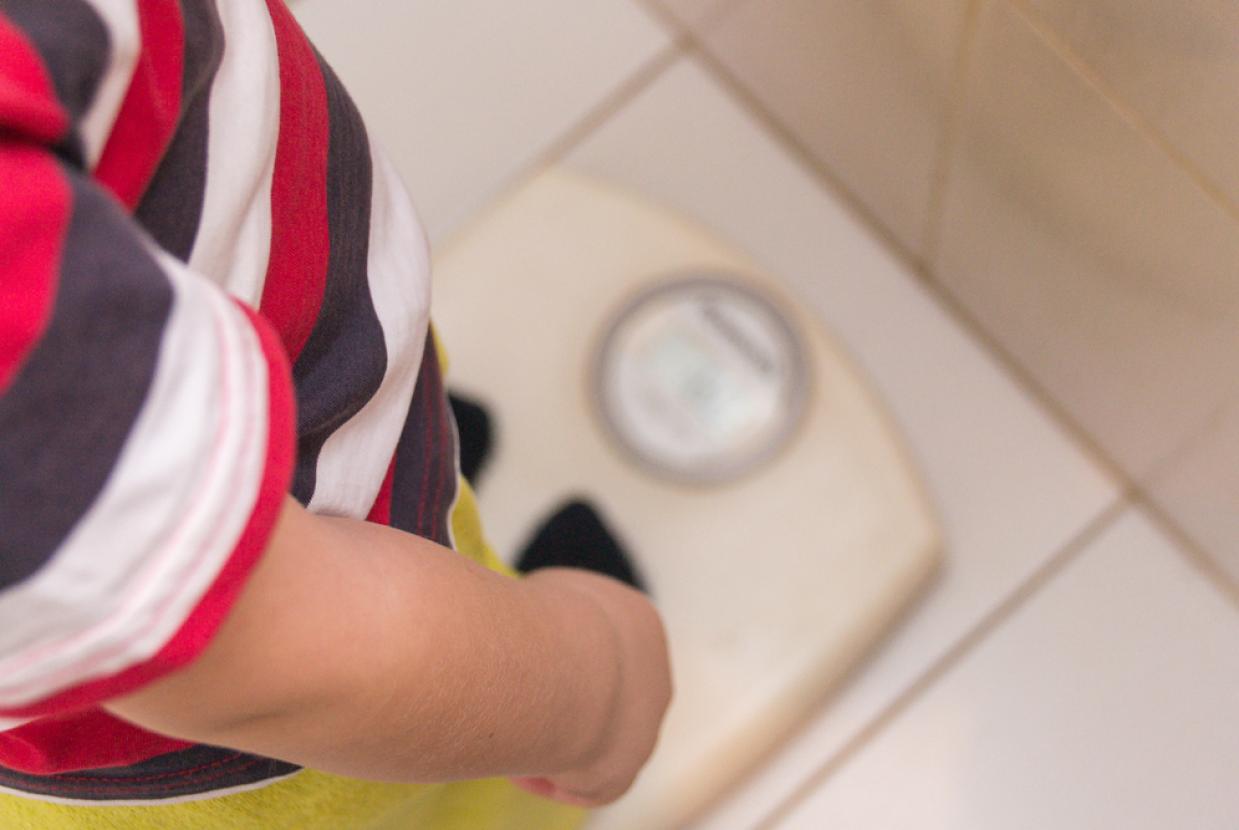 4th Jul 2022 to 10th Jul 2022
Event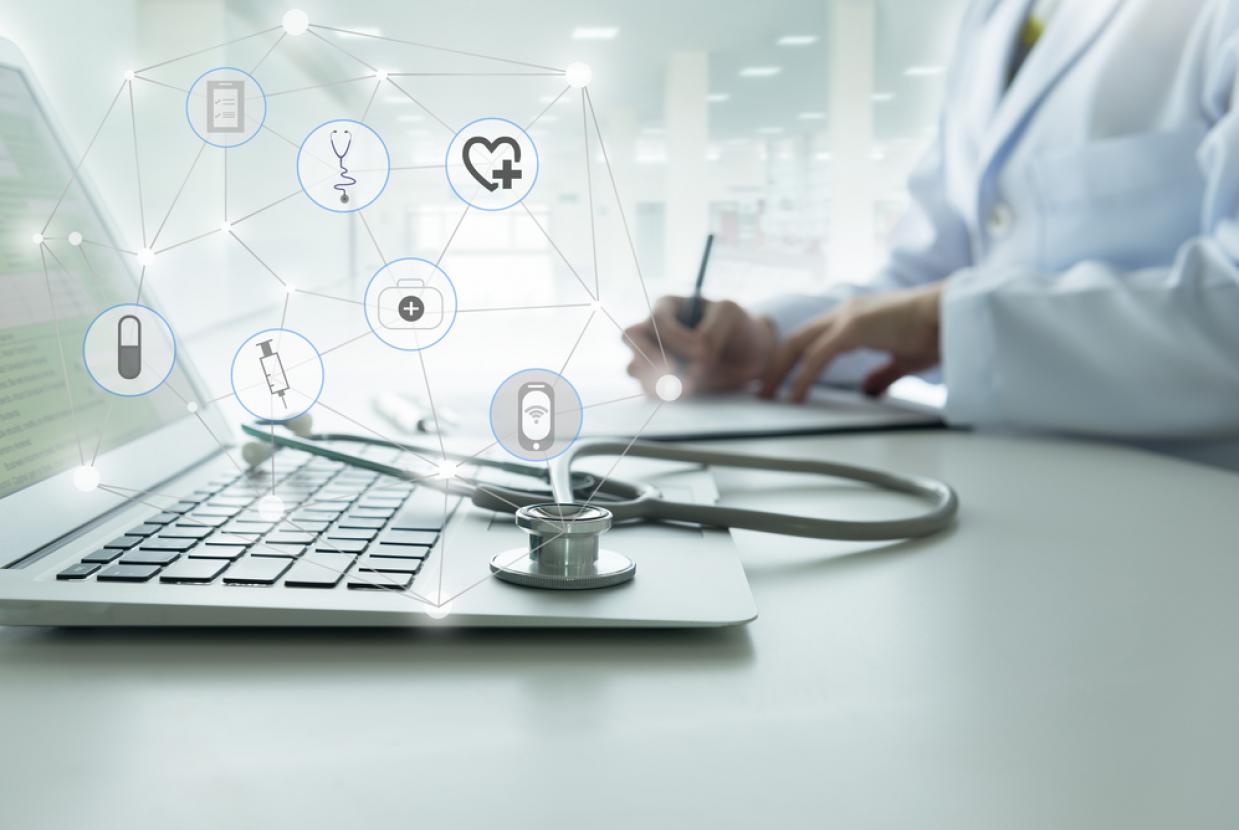 4th Jul 2022 to 11th Jul 2022
Event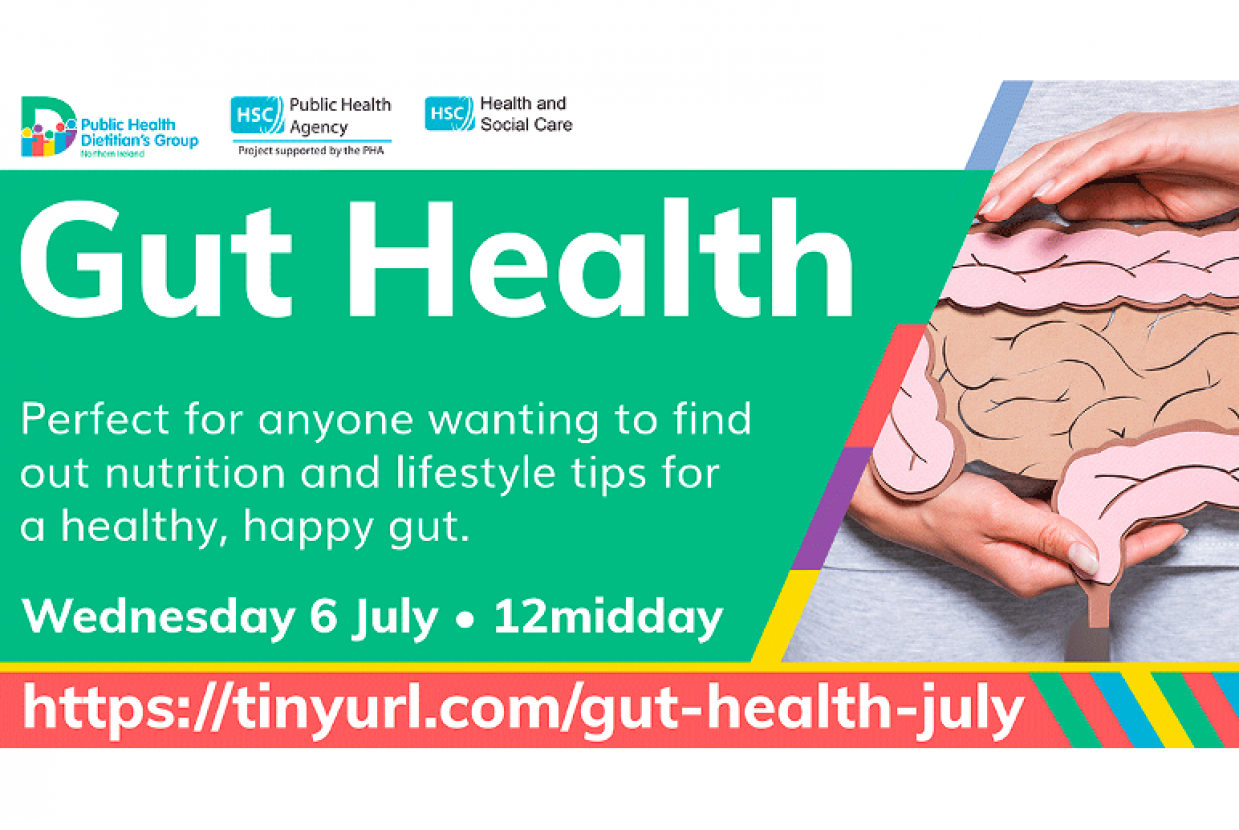 Event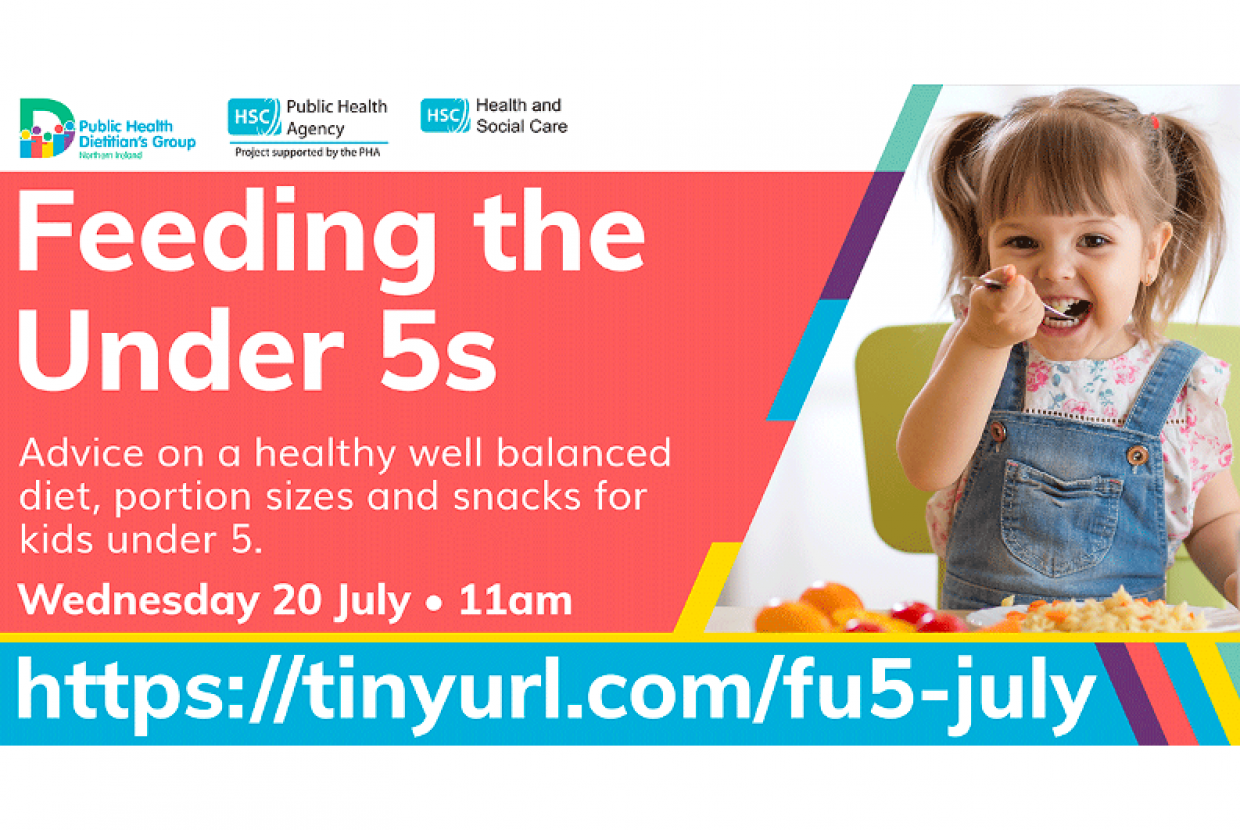 Health Resources
Get healthier using the following resources