sutadimages/shutterstock.com
Reading through Lockdown and Beyond
COVID-19 and Mental Health
Reading through Lockdown and Beyond
Surviving Lockdown – one book at a time
In March 2020 our working world changed and I am so appreciative of my line manager, Tim Stewart, for recognising early that looking after his team meant we could look after the work we were doing in Shared Education. He insisted that there would be times when we were working normally that we would miss phone calls and emails. With the blurring of lines between work life and home life we had to adapt and adapt quickly. He instructed us to make sure that we take breaks, proper breaks, away from the computer and the phone. He also said we needed to find things that would look after out mental health which was and is under so much stress – especially as we deal with family issues and more at home.
In our house we have those shelves that exist in most households – heaving and bending with books….books that I haven't read. I therefore set myself the target of reading at least a book a week. My one rule? Once I started a book I had to finish it and then write a short review. I was never a big reader and definitely not a quick one – I tended to read a small narrow type – John Grisham, one of the few authors I waited patiently for the next book to be published – even though there were so many of his early ones I hadn't touched.
I have since then read over 100 books – mostly fiction, some self-help, some biographies.
When the group was set up I also knew I was doing it for selfish reasons. I have a great team that I work with and are very supportive. We have become firm friends and look out for each other and if Microsoft Teams has been good for one thing…it is this…we know each other…we check in on each other…we ask how our families are….BUT….I missed the incidental chats that the office allowed and those chats with other ea colleagues across the country.
So when we meet…once a month…third Friday the first half of the meeting is always just a time to say hello…ask how others are…make links…and know that although we are separated by geographical distance, we do work together and we care and look other for each other.
There are currently nearly 50 members of the group – we rarely have more than 3 or 4 at a monthly meeting and that is grand as it gives each person time to chat and see how we are all doing.
We share books that we love, we hate, and ones we always wanted to look at it.
The full reasoning for me setting up the group can be seen in the 'Lunch and Learn' link below where I share some of my own personal journey through mental health issues – including dealing with PTSD as a former principal; becoming an 'ea Wellbeing Champion' and then an 'ea Mental Health First Aider'
https://web.microsoftstream.com/video/87279231-0119-48ab-8beb-f2d50926dc39
If you are like me and always on the lookout for new books, then come and get involved!
Email me your interest to jason.arbuckle@eani.org.uk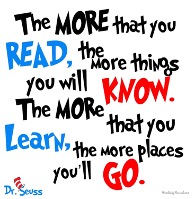 COVID-19 and Mental Health Useful Resources
COVID-19 and Mental Health Articles & Videos