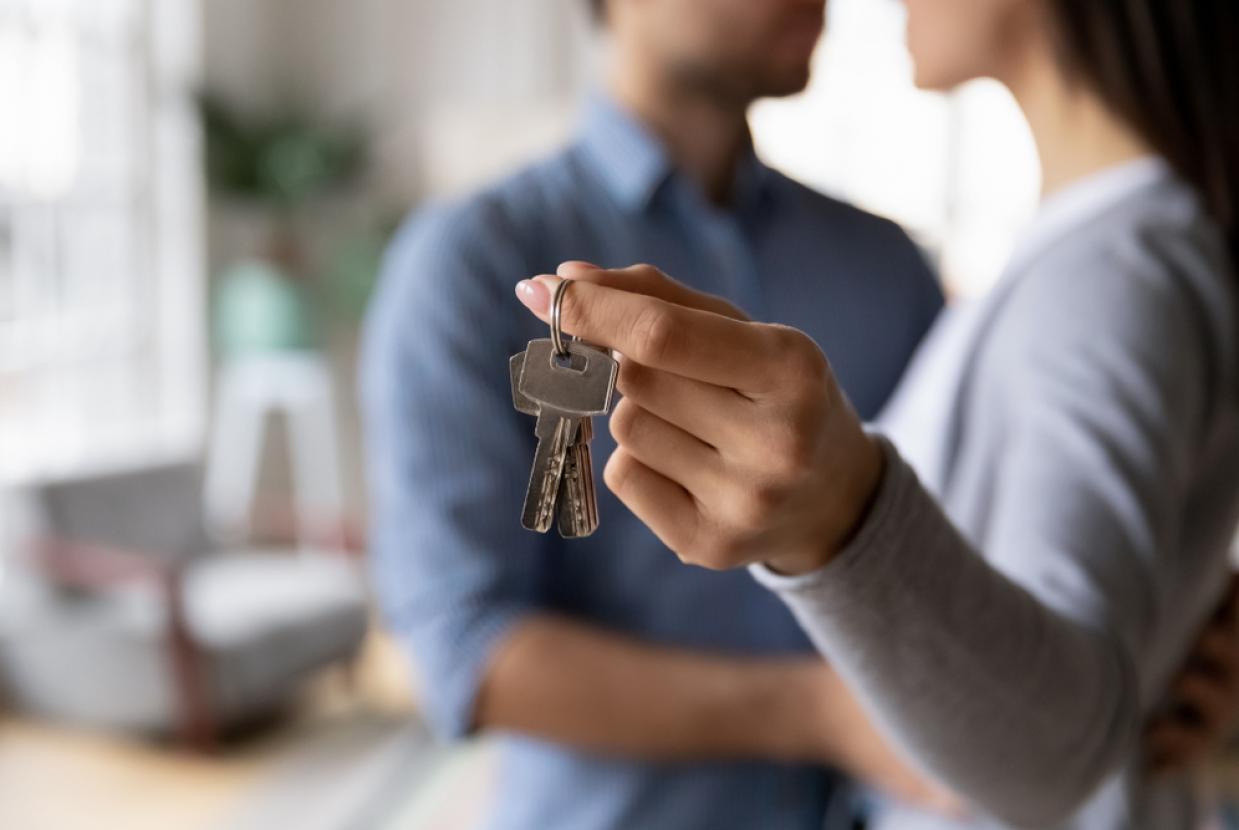 fizkes/shutterstock.com
Government Schemes
MoneyHelper
Several government schemes can help you buy a home. These include the Lifetime ISA, Help to Buy, Right to Buy and Shared Ownership.
Lifetime Individual Savings Account (LISA)
You can use a LISA to buy your first home (for a property costing £450,000 or less) or save for later life. You must be aged between 18 and 39 to open a LISA.
You can put in up to £4,000 each year, until you're 50. You must make your first payment into your ISA before you're 40. The government will add a 25% bonus to your savings, up to a maximum of £1,000 a year.
If you're buying with another first-time buyer who also has a LISA, you can both use your LISA towards the same property.
Be aware that there's a penalty for taking money out of a LISA if you're not putting it towards a deposit or withdrawing after age 60.
Help to Buy ISA
If you opened a Help to Buy ISA before the end of November 2019, you can still use it for a deposit if you buy before December 2030. Like the Lifetime ISA, this account allows you to get a 25% bonus on your savings.
But you're limited to saving £200 a month, instead of £4,000 a year in the Lifetime ISA.
Help to Buy: Equity Loan
England: This is available for first-time buyers who want to buy a 'new build' house within the relevant regional price cap. This must be used to buy your main residence and can't be used to buy a second home or a buy-to-let property.
You need a deposit of at least 5% of the purchase price. You can borrow up to 20% (40% in London) of the purchase price as an interest-free equity loan. You don't pay interest on the equity loan for the first five years. You start to pay interest in year six, on the equity loan amount you borrowed. The equity loan payments are interest only, so you don't reduce the amount you owe.
This scheme is available in England only.
Help to Buy: Mortgage guarantee scheme
Announced in the 2021 Budget, the mortgage guarantee scheme offers lenders the option to purchase a guarantee on mortgages where a borrower has a deposit of only 5%.
The guarantee compensates mortgage lenders for a portion of net losses suffered in the event of repossession. The guarantee applies to 80% of the purchase value of the guaranteed property, covering 95% of these net losses. The lender therefore retains a 5% risk in the portion of losses covered by the guarantee. This ensures that the lender retains some risk in every loan they arrange.
Help to buy – Wales
Help to Buy – Wales provides a shared equity loan to buyers of new-build homes. The scheme supports the purchase of homes up to £250,000 (from April 2021) bought through a registered Help to Buy – Wales builder.
With Help to Buy – Wales:
you must provide a 5% deposit
the scheme provides a shared equity loan of up to 20% of the purchase price
you must take out a repayment mortgage to cover the remaining amount.
Homebuy – Wales supports households by providing an equity loan to help buy an existing property. The scheme helps people who couldn't otherwise afford to buy a property.
Homebuy isn't available in all areas. And where it is available, the scheme will be subject to local residency and employment eligibility criteria.
Scotland
The Help to Buy (Scotland) scheme means people can buy a new-build home without the need for a large deposit.
Applications to the Help to Buy (Scotland): Affordable New Build scheme from 5 February 2021 are no longer being accepted. Applications to the Help to Buy (Scotland): Smaller Developer scheme are still being accepted.
Northern Ireland
In Northern Ireland, the Help to Buy scheme closed to new applications in 2016.
Right to Buy and Right to Acquire
Right to Buy is only available if you live in England or Northern Ireland. If you're a council house or housing association tenant, it allows you to buy the property at a discount.
If you live in England and don't qualify for Right to Buy, you might be able to get a smaller discount under the Right to Acquire scheme.
If you live in Northern Ireland and have been a Housing Executive or housing association tenant for five years or more, you might be able to buy the property at a discount. The amount of discount you'll get increases depending on how long you've lived in the property.
The maximum discount available to Housing Executive or housing association tenants applying to buy their home is £24,000. Your discount will be 20% if you've lived in the property for five years. You'll get an extra 2% discount for every extra year, up to a maximum discount of 60% of the valuation or £24,000.
Shared ownership
Shared ownership is where you buy a share of a home from the landlord, who is usually the council or a housing association, and pay rent on the remaining share.
You need a mortgage to pay for your share, which can be between a quarter and three-quarters of the home's full value.
You then pay a reduced rent on the share you don't own. Later, you can choose to buy a bigger share in the property, and 'staircase' up to 100% of its value.
Co-Ownership in Northern Ireland
This scheme is available for both newly built and older homes.
You buy between 50% and 90% of the property (known as the 'starter share'). You can increase your share in 5% steps at any time (known as 'staircasing'). You pay rent on the portion you don't own.
Scotland
Scotland has two shared equity schemes – New Supply Shared Equity and Open Market Shared Equity.
While these schemes are primarily aimed at first-time buyers on low incomes, it can also help others who need to move. This can include disabled people or people with particular needs following a significant change in household circumstances.
Wales
Wales provides support to those wanting to buy a home but can't quite afford the purchase of 100% of the home at the full market value.
To qualify for the Shared Ownership – Wales scheme, you must be a first-time buyer buying a share in a home that's eligible for the scheme from a participating landlord and have a combined household income of £60,000 or less each year.
People with disabilities
Home Ownership for People with Long-Term Disabilities (HOLD) can help you buy any home that's for sale on a Shared Ownership basis if you have a long-term disability.
You can only apply for HOLD if the properties available through the other home ownership schemes don't meet your needs – for example, you need a ground-floor property.
Only military personnel get priority over other groups. The scheme will apply across England only. However, councils with their own shared ownership home-building programmes may have some priority groups, based on local housing needs.
Older people
You can get help from another home ownership scheme called Older People's Shared Ownership if you're aged 55 or over.
It works in the same way as the general Shared Ownership scheme, but you can only buy up to 75% of your home. Once you own 75% you won't have to pay rent on the remaining share.