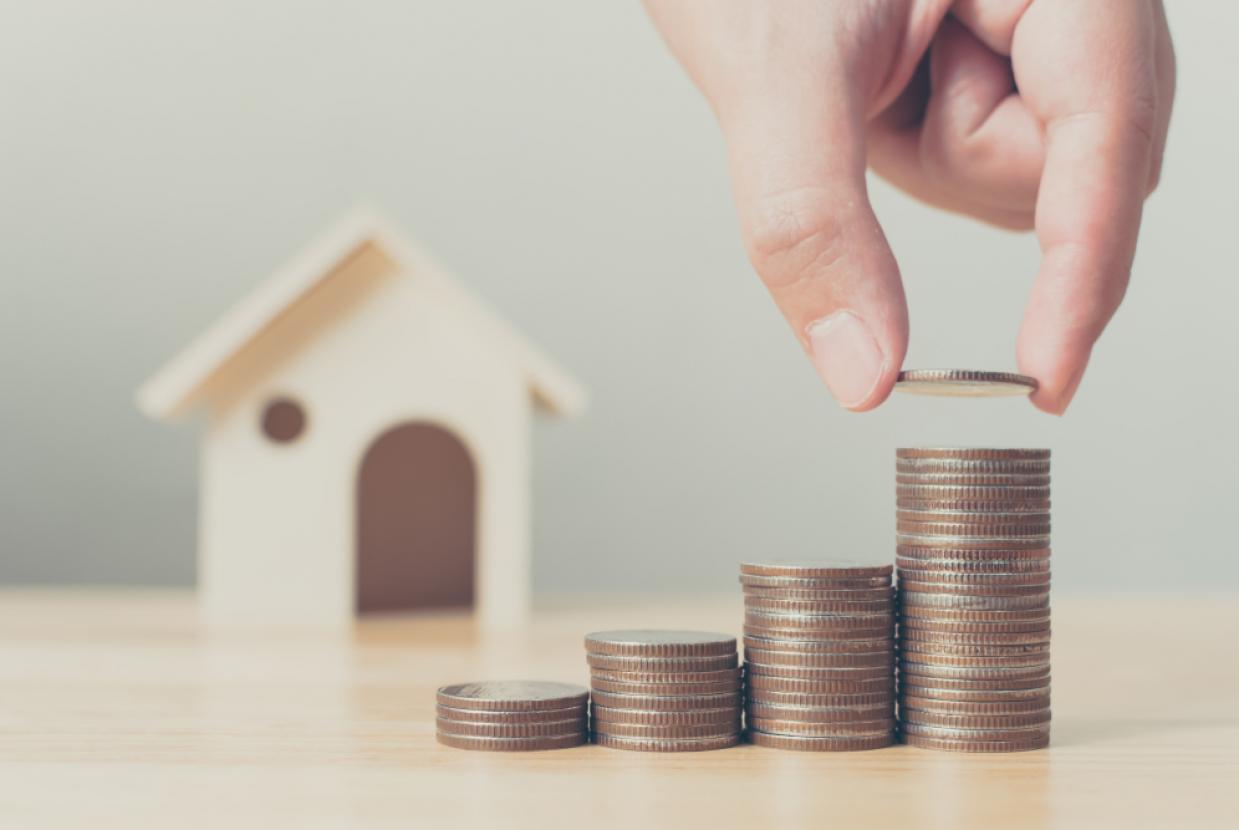 Monster Ztudio/shutterstock.com
Homes
MoneyHelper
Buying a home is a big purchase – after all, it'll normally take you two decades to pay off. There's also a lot to understand and things you don't want to forget in the buying process.
This section looks at the financial side of home buying – whether you're a first-time buyer or not – including the different mortgage types, extra costs you need to factor in and help you might be able to get.
And if you're struggling to pay your mortgage and need some help, or are looking to remortgage or release money for retirement, we have that covered too.
To view all of our information regarding 'Homes', please follow this link - MoneyHelper: Mortgages, Buying, Switching, Struggling.
Saving up for a deposit can seem like the most difficult part of buying a home. While having a large deposit gives you the best chance of getting a good mortgage deal with a low interest rate, there are options available for people with lower deposits and government help to get you on the housing ladder.
What are your mortgage deposit options?
The average first-time buyer puts down a 20% deposit on their first home, which could mean finding a daunting £20,000 (on a £100,000 property) or more.
You might struggle to raise this kind of money on your own and there are some options available to you.
There are mortgages available which require a lower deposit of around 10 or 15%. You'll need to shop around more to find these offers and you should remember these are likely to cost you more in interest over the length of the mortgage and can have a higher interest rate.
There are also a few government schemes to help first time buyers get on the property ladder.
It'll help you work out the size of the mortgage deposit you're going to need if you check house prices in the area where you want to buy.
How much do you need to save?
Regular saving is more effective than relying on irregular one-off sums. Once you know the amount of deposit you'll need, make a plan to reach this goal.
How long it'll take depends on how much you can afford to set aside each month. Be realistic about how much you can afford. It can help if you set up a standing order into savings for the day after you get paid.
For example, if you want to buy in three years' time and will need £10,000: you'll need to save around £265 a month.
But, if you only feel comfortable saving £150 a month, you'll hit your savings goal in just over five years instead of three. This might seem a long wait, but it's better than trying to save too much and giving up altogether.
Start saving for a deposit
One you know how much you need to save, you need to think about where you'll save it.
You might already have a bank account that lets you set up a separate pot for your financial goals, or another savings account you could use for this money.
If you're going to be saving for a long time, you should think about how much interest you could earn on this money.
An instant access savings account might seem convenient. But they often pay a lower rate of interest, and if you won't need the money for a few years, you don't need to get at the money straight away. So you might want to look at a longer term savings account which pays you more interest.
Opening a Lifetime ISA (LISA) if you're a first time buyer under 40 could give you a 25% boost on your savings. For example, if you put £1,000 into your Lifetime ISA, the government will add an extra £250. This would leave you with £1,250 at the end of the tax year.
Setting up a regular standing order to automatically transfer money into your savings account can help you save even faster.
Price comparison websites
Comparison websites are a good starting point for anyone trying to find a savings account tailored to their needs. Popular websites for comparing savings accounts, include:
Remember:
Comparison websites won't all give you the same results, so make sure you use more than one site before making a decision.
It is also important to do some research into the type of product and features you need before making a purchase or changing supplier.
Managing your savings account
Review your savings account at least once a year to check you're getting the best rate of interest. If you're using a Lifetime ISA, remember to make the most of the £4,000 allowance before the end of the tax year (5th of April) to get the maximum 20% bonus.
If your income goes up, see if you can add the extra money to your standing order each month, it'll help you reach your goal sooner.
What to do next:
Open a savings account if you don't already have one – go online or book an appointment at your bank or building society.
Check whether you can reduce the deposit you need, for example, through a Help to Buy scheme or family support.
Set up a regular payment into your savings account every month. Use this downloadable template (DOC 25KB) to send a standing order instruction to your bank.