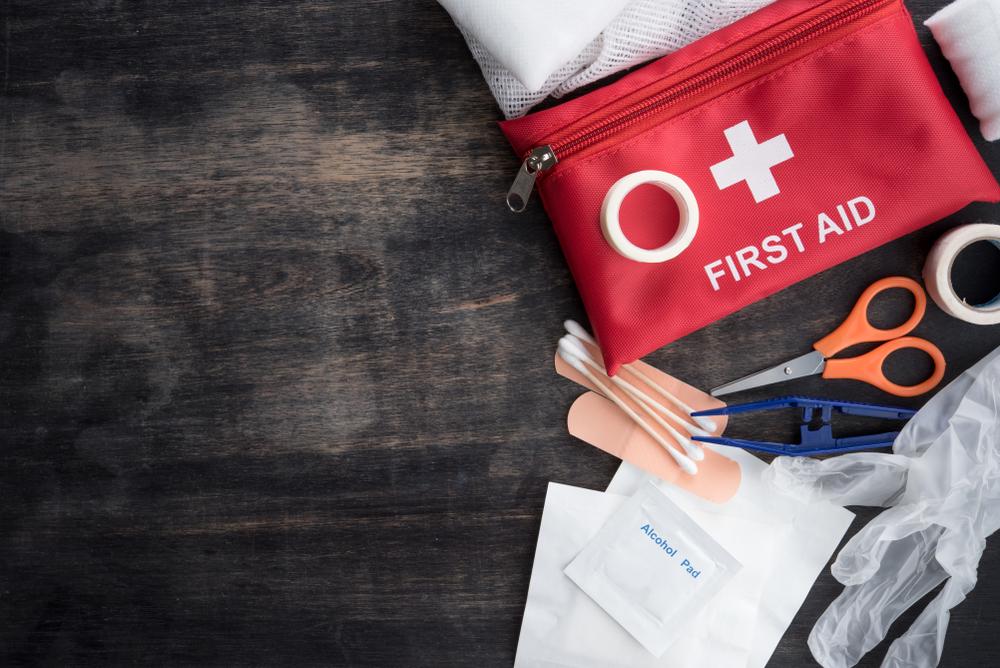 showcake/Shutterstock.com
First Aid
NI Direct
First aid can treat all sorts of minor bumps and scrapes, but you should see a doctor for more serious accidents. You may want to think about getting a first aid kit for your house or training in first aid so that you are prepared to deal with minor accidents.
First aid kits
Your first aid kit could include:
plasters
bandages
safety pins or tape
pain relievers (paracetamol or aspirin) - always read the label and follow the instructions for use very carefully - there are special child versions available
medical spoon/syringe for giving babies and children their medicines - these are more accurate and much safer than a teaspoon
antiseptic lotion or saline for cleaning wounds
cotton wool
thermometer
tweezers (for splinters)
sharp scissors
sun block (factor 25 or higher for children)
child insect repellent
You may choose to have two kits:
a large one that stays at home
a smaller emergency kit for when you go out
When to call an ambulance
Here are some situations where it is vital to call an ambulance, although knowing first aid could also help:
unconsciousness or slipping in and out of consciousness
a suspected stroke
heavy blood loss
suspected broken bones
a deep wound such as a stab wound
a suspected heart attack
difficulty in breathing
severe burns
a severe allergic reaction
For more information on first aid training courses, follow the link - www.nidirect.gov.uk.