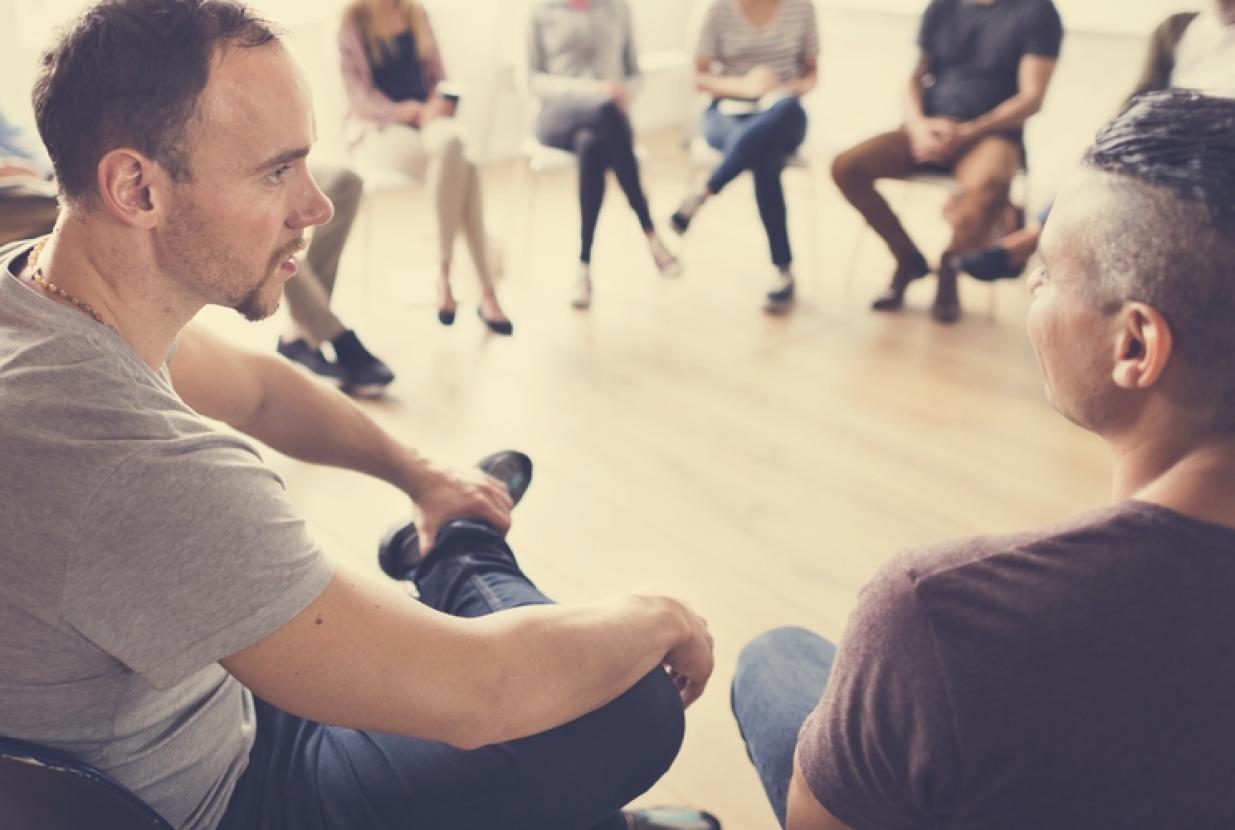 Rawpixel.com/shutterstock.com
Treatment
NHS
Treatment for depression usually involves a combination of self-help, talking therapies and medicines. The treatment recommended will be based on the type of depression you have.
Mild depression
If you have mild depression, the following treatments may be recommended.
Wait and see
If a GP diagnoses you with mild depression, they may suggest waiting a short time to see if it gets better by itself. In this case, you'll be seen again by the GP after 2 weeks to monitor your progress. This is known as watchful waiting.
Exercise
There's evidence that exercise can help depression, and it's one of the main treatments for mild depression. You may be referred to a group exercise class.
Self-help
Talking through your feelings can be helpful. You could talk to a friend or relative, or you could ask a GP or local psychological therapies service if there are any self-help groups for people with depression in your area. You could try self-help books or online cognitive behavioural therapy (CBT).
Mental health apps
You can also find mental health apps and tools in the NHS Apps library.
Mild to moderate depression
If you have mild to moderate depression that is not improving, or moderate depression, you may find a talking therapy helpful.
There are different types of talking therapies for depression, including cognitive behavioural therapy (CBT) and counselling.
A GP can refer you for talking treatment, or you can refer yourself directly to an NHS psychological therapies service (IAPT) without a referral from a GP.
Moderate to severe depression
If you have moderate to severe depression, the following treatments may be recommended.
Antidepressants
Antidepressants are medicines that treat the symptoms of depression. There are many different types of antidepressant.
They have to be prescribed by a doctor, usually for depression that's moderate or severe.
Combination therapy
A GP may recommend that you take a course of antidepressants plus talking therapy, particularly if your depression is quite severe.
A combination of an antidepressant and CBT usually works better than having just one of these treatments.
Mental health teams
If you have severe depression, you may be referred to a mental health team made up of psychologists, psychiatrists, specialist nurses and occupational therapists.
These teams often provide intensive specialist talking treatments as well as prescribed medicine.
Talking treatments
Cognitive behavioural therapy (CBT)
Cognitive behavioural therapy (CBT) aims to help you understand your thoughts and behaviour, and how they affect you.
CBT recognises that events in your past may have shaped you, but it concentrates mostly on how you can change the way you think, feel and behave in the present.
It teaches you how to overcome negative thoughts – for example, being able to challenge hopeless feelings.
CBT is available on the NHS for people with depression or any other mental health problem it's been shown to help.
If CBT is recommended, you'll usually have a session with a therapist once a week or once every 2 weeks.
The course of treatment usually lasts for between 5 and 20 sessions, with each session lasting 30 to 60 minutes.
In some cases, you may be offered group CBT.
Interpersonal therapy (IPT)
Interpersonal therapy (IPT) focuses on your relationships with others and problems you may be having in your relationships, such as difficulties with communication or coping with bereavement.
There's some evidence that IPT can be as effective as antidepressants or CBT, but more research is needed.
Psychodynamic psychotherapy
In psychodynamic (psychoanalytic) psychotherapy, a psychoanalytic therapist will encourage you to say whatever is going through your mind.
This will help you become aware of hidden meanings or patterns in what you do or say that may be contributing to your problems.
Counselling
Counselling is a form of therapy that helps you think about the problems you're experiencing in your life so you can find new ways of dealing with them.
Counsellors support you in finding solutions to problems, but do not tell you what to do. You can talk in confidence to a counsellor, who supports you and offers practical advice.
On the NHS, you may be offered a single session of counselling, a short course of sessions over a few weeks or months, or a longer course that lasts for several months or years.
It's ideal for people who are generally healthy but need help coping with a current crisis, such as anger, relationship issues, bereavement, redundancy, infertility or a serious illness.
Getting help
See a GP for more information about accessing NHS talking treatments. They can refer you for local talking treatments for depression.
You also have the option of self-referral. This means that if you prefer not to talk to a GP, you can go directly to a psychological therapies service. Extensive information on treatment of depression may be found here.